Sewage backups aren't your everyday water damage. Sewage water can contain serious contaminants, meaning that it's not only damaging to your home but your health as well. Sewage damages come from a variety of sources ranging from toilet overflows to storm runoff, and, at ServiceMaster Professional Restoration our crew is always ready to jump to action with the proper tools and expert techniques to ensure the sanitation and safety of your home and repair any and all damages.
Causes of Sewage Backup
Sewage backups can come from a huge variety of sources. It's important to remember that sewage water has the potential to carry many harmful contaminants, so even if it looks clean you'll want to make sure the job is done right with ServiceMaster®. Common causes of blockages are:
Soil settlement and root infiltration
Misaligned joints and pipe collapse
Grease buildup
Items flushed down the drain
Call (818) 408-4417 any time day or night, for sewage backup cleanup services in the Los Angeles area.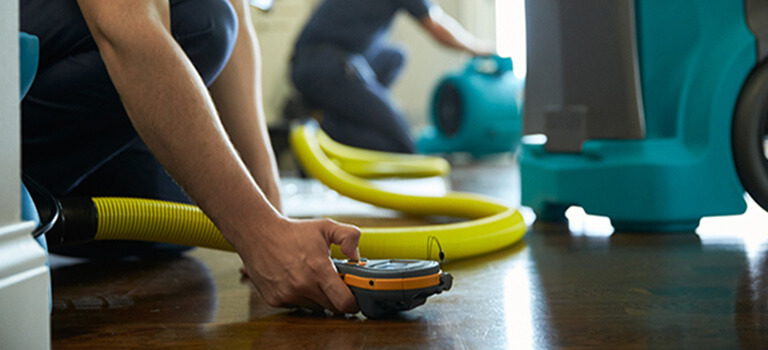 Our Cleaning Process
At ServiceMaster® we have specific protocols in place to ensure the most thorough cleaning possible so you can rest easy knowing your house is safe for you and your family.
Elimination of potential parasites, bacteria, and viruses through professional and specialized removal of both sewage and water.
Removal of all contaminated and potentially contaminated materials including furnishings, flooring, and other exposed surfaces.
Use specialized, state-of-the-art equipment including powerful air movers for ventilation and drying.
Disinfection and sanitization of the affected area aimed at preventing the spread of disease causing microbes as well as treatment of the area to prevent the growth of mold and mildew.
Support and guidance every step of the way from our professional and compassionate team, so you can rest easy knowing that your home is being cared for properly.